Edgenuity is a leading provider of K-12 and higher education digital learning solutions. Edgenuity facilitates access to the best digital learning resources for students, teachers, and parents. Edgenuity provides a comprehensive suite of products and services aimed at assisting educators in their pursuit of excellence.
Education is more than just imparting knowledge. To get the most out of their education, students must be motivated and engaged. Edgenuity Student Information System (SIS) provide teachers with the resources they need to engage students, while also providing parents with simple tools to support their child's learning experience at home.
Edgenuity Login account not only gives you access to your coursework, but it also lets you read your progress report, keep track of your daily assignment calendar, and access other tools meant to keep you informed and in control of your education.
How Does Edgenuity Login Work?
Edgenuity provides a wide range of courses for students to choose from. In addition, the company has partnered with other companies to offer their content in Edgenuity's platform. The company also partners with universities to develop and design courses that are not yet available in the Edgenuity platform.
The benefits of using Edgenuity are that it is accessible 24/7, it can be accessed on any device and it offers flexible scheduling options for students and teachers alike.
How to login to Edgenuity Student Information System (SIS) ?
To access your Edgenuity Login account just follow the simple steps below
Edgenuity student login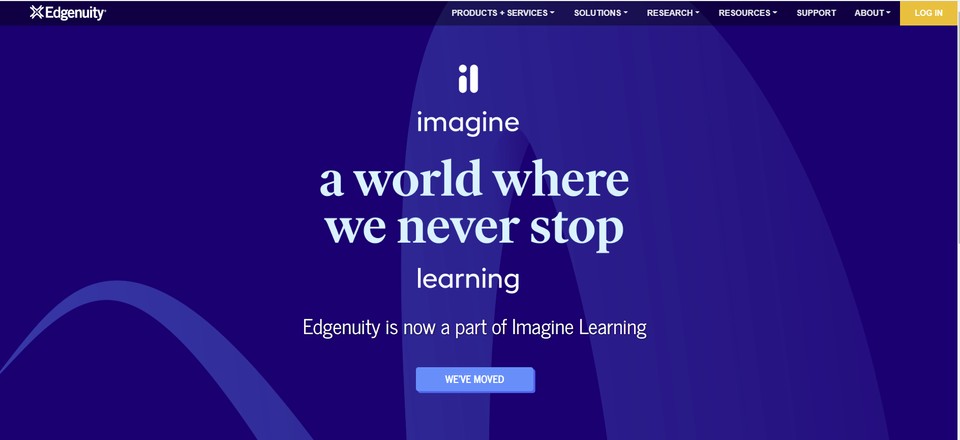 Click the login button from the top right corner menu

The Imagine Learning Login Portal page will open , scroll to the Imagine Edgenuity student login section and click the Student link button

The Edgenuity student login page will open , simply enter your username and password and clikc the login button to access your account

If you have forgotten your password please Click the Forgot your password? LINK to reset your password.
How to access Edgenuity For Educators Login – Edgenuity Teacher Login
Edgenuity's LMS educator dashboard provides better visibility into student performance, allowing teachers and administrators to measure and monitor student engagement, progress, and achievement in real time. To promote high-quality digital learning resources while maintaining academic integrity, the platform integrates with content and feature partners.
Edgenuity LMS gives schools and districts more flexibility, support, curriculum, and easy-to-understand statistics to assist instructors direct kids in their learning and pivot to adjust to community changes such as school closures.
To login on the Edgenuity For Educators kindly follow the guide below
Visit the website https://www.edgenuity.com/

Click the login link on the top right corner

Navigate to the Imagine Edgenuity login section

Click the Educator login button

Enter your username and password

Click the login button to access your account
Edgenuity Login useful links
Below are the Links To useful Edgenuity websites